JOIN US on December 20 at 10 am

Beginning in January 2017, the Oak Island Art Guild began working with residents of Ocean Trail Nursing Facility in Southport, NC.

The project grew out of a desire to share the joy of creative art with more members of the community.

The Activity Director at Ocean Trail

welcomed us into her program where we provide a group art experience each month.

There is also opportunity for individual visits.

Whether painting or working in other mediums, participants

enjoy this way of expressing themselves.

We are all making new friends.
On alternating months a number of guild members take part on the 3rd Wednesday morning or Friday afternoon. We are always looking for new ideas for these activities.
The OIAG-Ocean Trails Project is supported by the Brunswick Arts Council and North Carolina Arts Council.

Ocean Trail is located at 630 N Fodal in Southport, just past the Dosher ER entrance on the opposite side of the street. Meet at 9:55 pm in lobby.

Question? Email bonniependergast@yahoo.com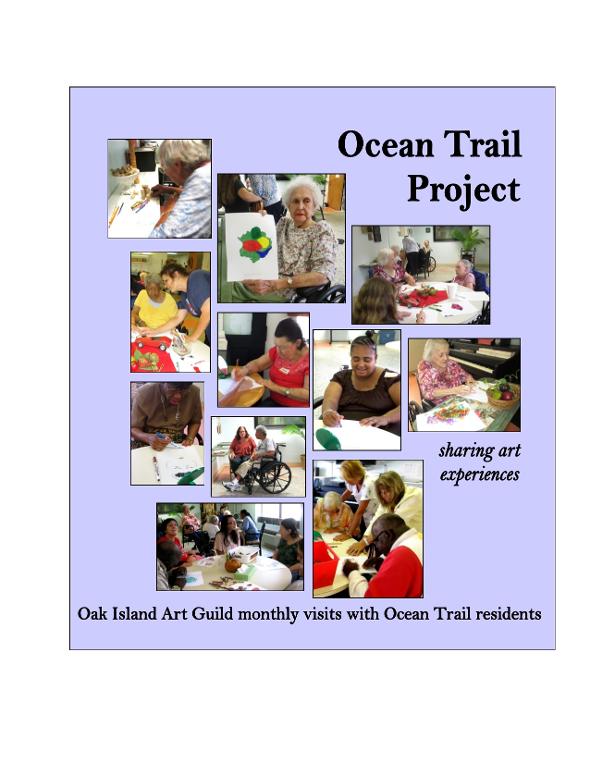 "Creativity is allowing yourself to make mistakes. Art is knowing which ones to keep." ~Scott Adams